I am very fortunate to have a few family friends that both myself and my kids love to hang out with. One of my friends in particular has this amazing back yard that puts mine to shame. The last time we were there, my kids spent the entire time taking turns on their seesaw. On the way home, my five year old told me that he was going to ask Santa for one. I remember loving seesaws as a child, but they aren't something you see much of anymore. So, I did a little internet search and discovered a company that sells them, Hearthsong.
I am actually quite familiar with Hearthsong. I always liked their product line because they carry unique toys, games, and crafts that you are not going to find in your average toy store. Their toys are usually top of the line and they enliven creativity in children that seems to be sometimes lost in this generation. I think Einstein had it right when he said, "Imagination is more important than knowledge. For knowledge is limited to all we now know and understand, while imagination embraces the entire world." And where does imagination start, in the hearts of our children. A majority of Hearthsong's toys have inspired children for the past 25 years.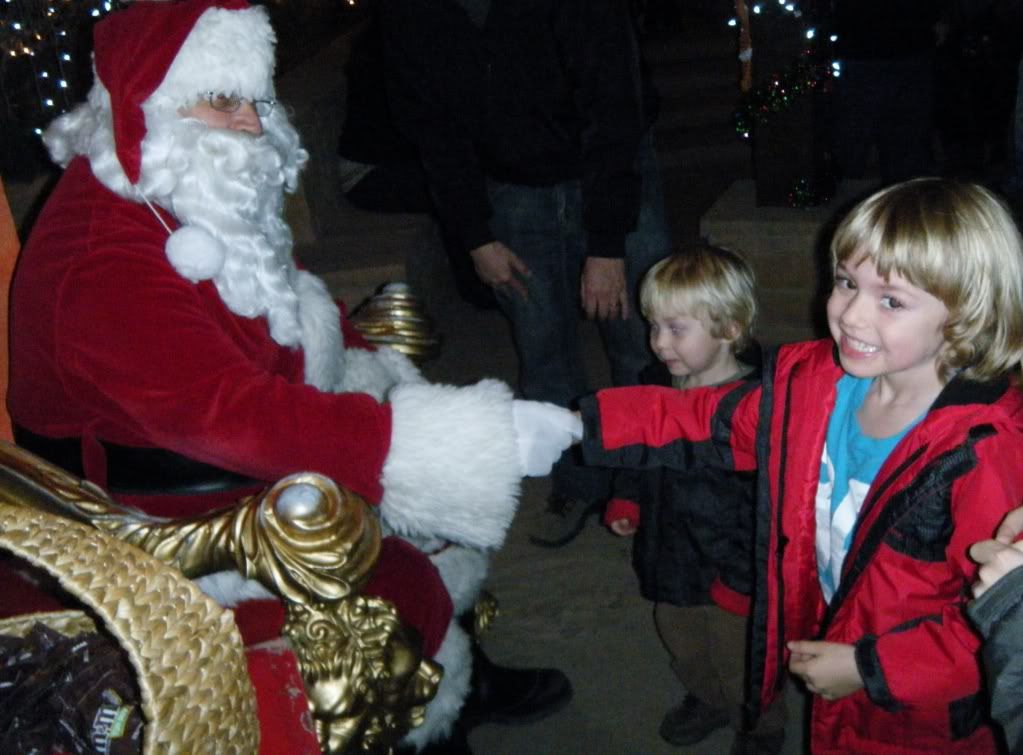 I am excited to say that this year my five year old will be receiving what he asked Santa for. Hearthsong will be acting as Santa this year. They sent us their Durable Weather-Resistant Metal Spinning Seesaw. It is recommended for ages three through eight and holds a total of 90 pounds. My two youngest will have a blast with this! They are very creative and I can just imagine them pretending to ride a rocket ship blasting to the stars.
The creators of the spinning seesaw have clearly taken safety into consideration. The base is a tripod and the toy has ground stakes to increase stability. The handlebars are sturdy and it includes rubber bumpers. Furthermore, The ability to spin, is optional. You can convert the seesaw to be seesaw only or allow it the ability to make a 360 degree rotation. I love that I can make it more exciting for the older kids, but convert it to a simpler mode for the toddler who is not ready yet for spinning.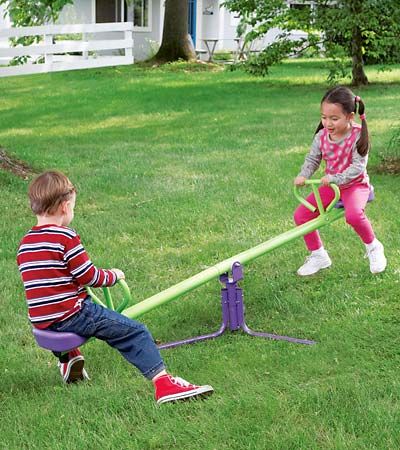 Another thing that I really like about the Spinning Seesaw, is that it has weather resistant metal. The desert weather I live in tends to be really hard on our backyard toys. Furthermore, it is a good size. It is not so big that it won't fit in my medium-sized backyard.
Hearthsong is being incredibly generous with me and my readers this year. They are offering one lucky reader the choice between the Spinning Seesaw or a $50 gift card.
You can find HearthSong on their website,  Facebook , Twitter  &  Pinterest .
This giveaway is open to entrant 18 years of age or older, except where prohibited by law. US residents only. No purchase is necessary to enter. The odds of winning are based on the number of entries received. To qualify to win, you must complete, at minimum, one entry on the Promo Simple form. The winner will be randomly chosen by Promo Simple. Winners will be notified by email from Mommy Lesson Plans. Winners will have 72 hours to respond or risk forfeiting their prize. Prize may re-awarded solely by the Sponsor's discretion. Prize fulfillment is the sole responsibility of the sponsor. This blog may not be held liable for Sponsors who do not fulfill prize shipments. Mommy Lesson Plans was not compensated for this post. I reserve the right to publicly publish winners' names. By entering this giveaway, you are agreeing to these terms and conditions.
Disclaimer: The previous post may contain affiliate links. If these links are clicked, I may receive monetary compensation. If this is a product review, I received a free sample to facilitate my review. No monetary compensation was provided. All opinions are completely my own. My participation is voluntary. I am disclosing in accordance with FTC 16 CFR Part 255.