$250 worth of pet prizes! Eleven Prizes = Eleven Winners
| | |
| --- | --- |
| *Cafe Press Gift Certificate |                 *Honest Pets:  dog toy gift bag |
| | |
| --- | --- |
| *Honest Pets: cat toy gift bag |             *John Paul Pet Full Body & Paw Wipes |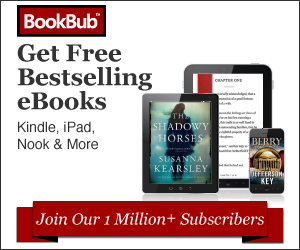 BookBub's free daily email notifies you about deep discounts on acclaimed and bestselling eBooks. You choose the types you'd like to get notified about — with categories ranging from romance to mysteries to cookbooks — and BookBub sends great deals in those genres to your inbox.
BookBub alerts you to fantastic limited-time offers that are available for Kindle, Nook, iPad,… Continue reading →
We have a lot of stuff. I try to get rid of things regularly otherwise the stuff just takes over the house. My kiddos used to have a hard time getting rid of things. After all, every toy is super important. Even I it's missing all the pieces. This is not a problem anymore., I have come up with several… Continue reading →
Hurry over HERE and grab your free sample pack of Sandy's extra strength multi purpose wipes! I love free cleaning supplies!
We've got a great giveaway going on! Bargain Bandit has teamed up with JewelryCandles.com and our great cohosts Army Wife & Mommy and Quick Tattletails to offer one lucky winner a Birthday Cake scented Jewelry Candle.
What makes it a Jewelry Candle, you ask? Inside every candle is a piece of jewelry, valued at between $10 and $7500. How cool… Continue reading →